We are Creative Clique, a professional design studio based in Old Portsmouth. We have a close knit in-house team with expertise in design, web, social and marketing and both client and agency-based experience.
We have the pleasure of working with clients from many sectors; these range from local independents and SMEs to national corporates. We pride ourselves on the long-standing relationships we develop with each one of them.
Our clients would tell you we're an agency that goes above and beyond to understand their businesses, competition, issues and preferences. They trust us to be proactive in suggesting creative, yet appropriate, marketing solutions within any budget. 
The Creative Clique approach
Jo launched Creative Clique with a clear mission for her business that today we continue to strive for; we aim to treat clients in exactly the same way we would like to be treated!
Everyone working here agrees to go about our business in a professional manner, strive for quality and creativity in our work and commit to being responsive and a delight to deal with, every single day.
During our 13 years in business, we have secured some of the best creative minds in the South and built some incredible relationships with our clients.
Favourite biscuit
Caramel chocolate covered Hobnob
Favourite cocktail
Espresso martini
On repeat
Taylor Swift
Seeing the designs and collateral that we've created out there in the real world is rewarding and makes us all feel proud.
Favourite biscuit
Shortbread
Favourite cocktail
Dark and Stormy
On repeat
Two Another
I oversee and schedule new projects for clients – I enjoy keeping everyone happy and informed!
Favourite biscuit
Bourbon or anything chocolatey
Favourite cocktail
Strawberry daiquiri
On repeat
Old skool R&B
The spectrum of promotions I get to work on means that life here is never boring!
Favourite biscuit
Chocolate Hobnob
Favourite cocktail
Pina colada
On repeat
George Michael
I love to create an array of eye catching graphic design artwork, including cutting edge animations for our clients.
Favourite biscuit
Chocolate digestive
Favourite cocktail
Fruity mocktail
On repeat
Tom Grennan, Bastille & Sigrid
I see social media as fundamental to engaging and inspiring target audiences. 
Favourite biscuit
Chocolate Hobnob
Favourite cocktail
Espresso martini
On repeat
Sault or Nao
There's nothing better than a coding challenge to keep me on my toes.
Favourite biscuit
Digestive
Favourite cocktail
Water
On repeat
Slayer
Take a look at our Portfolio.
Have you seen our live webcam?
Discover who we've worked with
Would you like to join our list of delighted clients?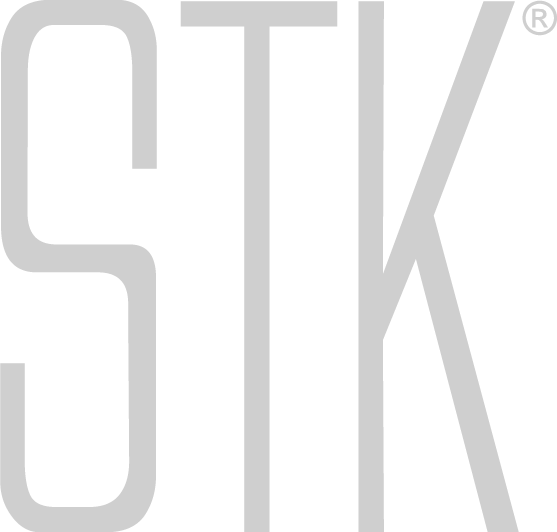 We worked with Jo to create a graphic animation for a recent product launch. Her team's approach to the project was so professional and creative. We have worked with Jo for many years on different projects and this one really reminded me what a great agency she has. They also supported us with no complaints on a very tight deadline.
- Elior
The team at Creative Clique are always a pleasure to deal with. I had no real idea of how things work in the digital marketing world... but they took the reins and helped me through the process. Whether you are hands-on or not, they are always more than happy to listen and to move with you and for you. I would absolutely recommend them.
- Matthew A. Scott
Creative Clique have been with us from the start when the relaunch of Becketts was just an idea. They worked hard to create strong branding and to this day they are always on hand to answer to any of our design and marketing needs. Jo is always at the end of the phone or email, often undertaking very last minute jobs, always with a lovely, sunny disposition. We love working with Jo, Glenn and the team and use them across all of our businesses.
- Becketts
Thank you for your time and effort in bringing our website and online platforms up together. You have done a fantastic job, it was something we didn't have the time or know how to put right, and rest assured, we will be calling on your services in the future.
-Fresh Roast Pots
I have been impressed with how the team strives to understand the ins and outs of my business, appreciate how each office operates and has forged good communications with my staff. Jo and the team are essentially extended members of my team and I feel we have a mutually trusting relationship. The quality and creativity of the design and copywriting work Creative Clique produce is always excellent and created in a timely way. I'm pleased with how our partnership is working and would recommend Jo and her team.
- Jeffries & Dibbens Estate Agents
We confidently rely on Creative Clique to effectively run all our marketing promotions and PR activities. Their team has built up good relationships with key staff at our 9 care homes, working with them on newsletters, press stories and adverts, which allows our directors to focus on managing the overall business. Jo's team are always responsive, skilled at what they do and we appreciate having them just a call away, ready to support us at any time.
- Milkwood Care Homes
If you'd like to get in touch, please send us a message below.